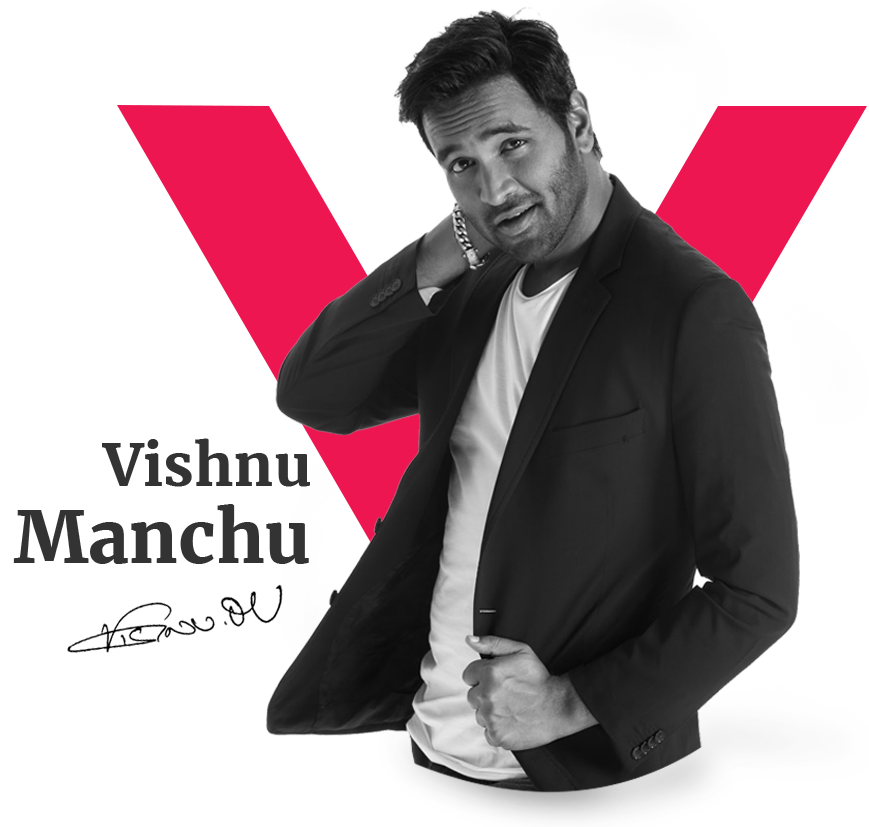 Vishnu Manchu
Vishnu Manchu is not just a sought-after actor in cinema, but also in entrepreneurship. He has floated several business enterprises including education and film production. The middle of three children born to veteran actor Dr Mohan Babu, Vishnu Manchu is the founder of Springboard International Preschool and chairman of New York Academy. He is one of the more reliable young actors today.
After graduation, Vishnu Manchu was determined to make his mark in the acting profession. His acting career began in 2003. As the talented actor desired to make the filmmaking next level, he put everything at stake and set up a film production house named Via Mar Entertainment, which is willing to give newcomers a chance. The production house is high-on content films that it produces and is behind the creativity. In addition, he is also the owner of 24 Frames Factory, a leading production house in India. Vishnu Manchu has definitely made his mark in both film and education industries.
In October 2021, he Contested and WON the Elections of Movie Artists Association (MAA) as its Youngest President.
Our Gallery
Our gallery features a variety of photos related to grand cinema events including audio functions, social awareness programmes, launch events, pre-release functions, award functions, movie screenings, etc.